From INTO CSU to an engineering career: Cristian from Ecuador makes a difference
Hailing from Ecuador, Cristian progressed from an International Year One in Engineering at INTO Colorado State University to a degree in civil engineering.
When tasked with his senior design project, he decided to help a town more than 2,500 miles away from Fort Collins.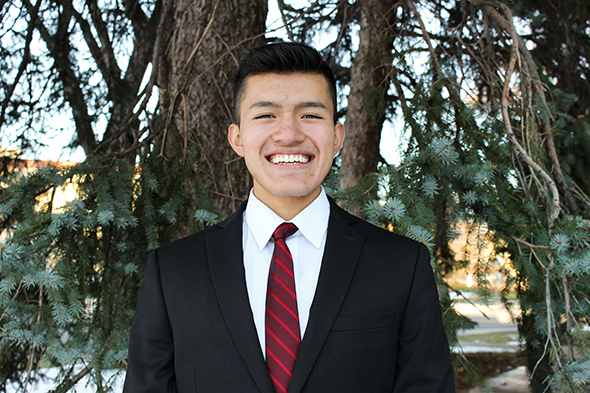 "I asked my professor to help me help this community in the middle of El Salvador and it's about 280 residents living in a small neighborhood called Las Tablas," Cristian said.
The aim of the project is to improve and sustain a water system for the community. Cristian picked this type of project because he knew he wanted a leadership position in charge of issues that needed immediate attention.
"We got all the community consensus, the support and buy-in that we needed from them in order to be able to design the project, and now all of a sudden, we have almost 200 homes, which is nearly 500 residents," Cristian said. "Just having the opportunity to address this issue that is urgent and needs help in the world right now, and having the knowledge to help, it taught me a lot. We are able to improve people's living standards, and that's why it matters so much to me."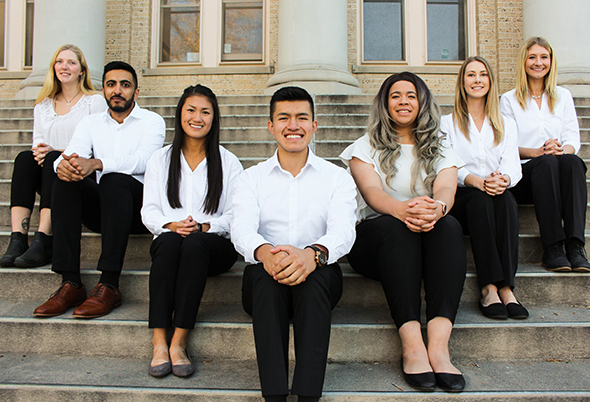 When he started the project, Cristian's professor made it public, and seven other students wanted to get involved. It turned out to be the largest team of all the senior projects that year, and Cristian found that people were genuinely interested in learning about water principles. His team ended up winning first place at the CSU Engineering Days competition with this project.
"There was so much interest to help and learn how to design a water supply project that not only requires you to understand water principles, it actually pushes you to know how to effectively coordinate effects and do a lot of project management with multiple organizations and stakeholders in order to get what this community needs," Cristian said.
The project also felt personal to Cristian since he was an international student who speaks Spanish, and that helped him take the lead in this type of environment.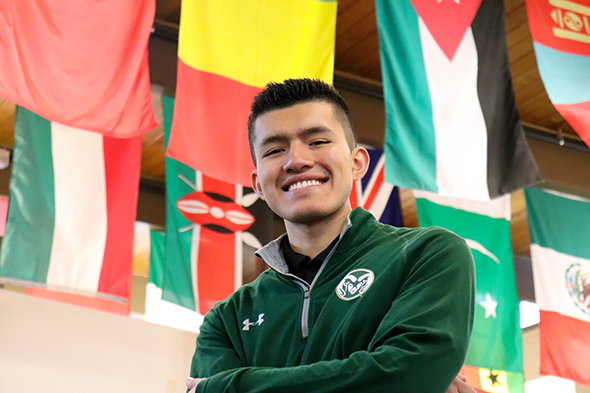 "I was confident I could lead a whole team, not only the planning, but also the surveying we did in person in Central America: walking up and down the slopes, talking to our clients and working with people who speak a different language," Cristian said.
After graduation, Cristian moved to California where he works for a construction company that's busy with a reservoir dam project. His goal is to gain more experience there that will hopefully lead him to even bigger things.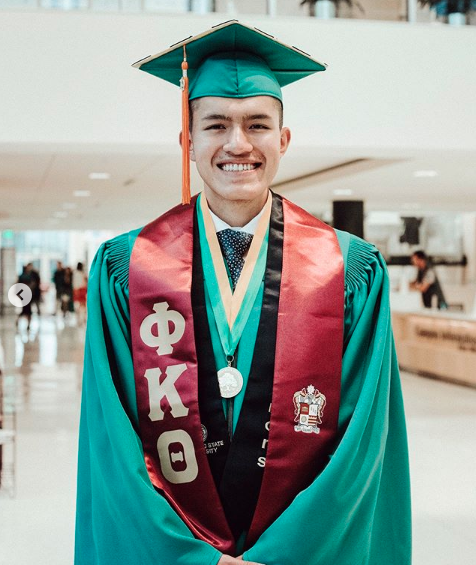 "I hope to get my professional engineering licenses and be pretty familiar with the business and how engineering and construction works and then open up my own thing. I hope that within the first five or ten years working full time I can bring all that experience with me down to Ecuador to help my country, because there's a lot of need right now for employment. So, that's my plan."
You may also like to read Joey's Study Adventure in Colorado or 5 reasons to study in Fort Collins.
Find out more about studying in the US on our website.
To stay up to date with student life at INTO Colorado State University, follow us on Facebook, Twitter, Instagram and YouTube.