10 questions, 1 teacher: INTO Queen's Univeristy Belfast
We chat with Monika Szelag, an English Language teacher at INTO Queen's University Belfast…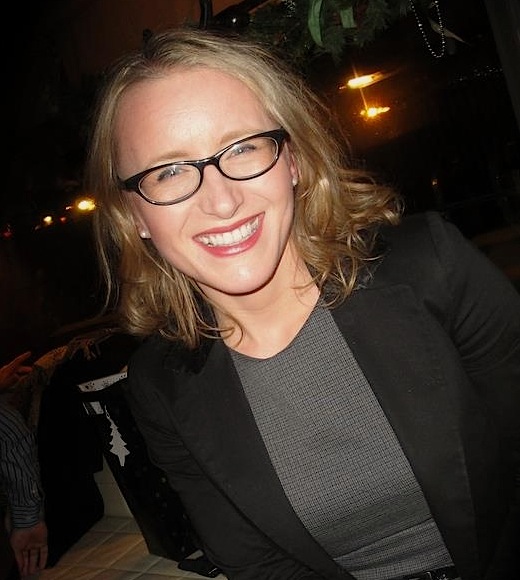 1. What's your teaching style?
My style of teaching is to challenge students and allow them time to work things out by themselves so they can learn better. Mainly I see myself as of a facilitator and a guide. I think that taking time to organise work and study is very important. I encourage students to use online resources and technology in their learning as much as I can. I make many revisions and provide students with lots of opportunities for additional study outside the class.
2. What do you love most about your job?
I like the fact that every day is different and that I'm making a difference to my students lives by helping them achieve their goals. I enjoy working with students from all over the world as I learn a lot from them, which interests me.
3. What would you be if you weren't a teacher at INTO?
A graphic designer or a fitness instructor, or both!
4. What was your favourite subject at school?
Definitely English but also philosophy, art and ancient history.
5. What's the best thing about Belfast?
The countryside in Northern Ireland and especially the north coast is my favourite. I like the fact that Belfast is a quiet and safe place to live in. It's also easy to get around without too much rush hour traffic. I like shopping and going to restaurants as well.
6. What do you enjoy doing in your spare time?
I like walking in the countryside and along the coast, cycling, going to the gym and yoga. I also love the cinema, watching movies at home and eating out as well. When it's cold outside I like staying indoors reading books or doing online shopping.
7. Which book are you currently reading?
I read at least four books at once. One I'm currently reading is The Shallows: How the internet is changing the way we read, think and remember by Nicholas Carr.
8. Have you ever studied abroad?
Yes, in Poland and briefly in Belgium and France.
9. Can you describe an average day's teaching in three words?
Challenging, interesting, busy.
10. What advice would you give to international students?
Be open-minded and try the best you can in all you do. Most of all try to do all the things you wouldn't do in your home country i.e. experience different food, make an effort to get to know the locals, make foreign friends, and of course speak English as much as you can!
Read our Q&A with INTO Queen's University Belfast student Yunyao Mo.
If you liked this blog you may also like 5 ways to boost your English language skills or fail-safe ways to make new best friends at university or top things to do in Belfast. 
Follow us on YouTube, Facebook, Twitter and Instagram to stay up to date with our student community.