Graduation Special: INTO's Favourite Faces of 2013
It's graduation time, which means that many of you are saying goodbye to INTO and the new friends you made. We just want you to know that we're really proud of you all – it takes courage to decide to study abroad. You did it!
So to celebrate how great you all are, we've asked some of our team to nominate students who really stood out for them this year. Here are five of the stars of 2013 (though you're all stars, of course)…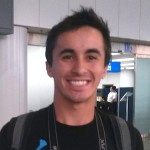 Johnathan Olivas (USA)
Chinese Language Summer Programme at INTO China
"Johnathon is a very outgoing and friendly guy. The INTO team at Nankai University were delighted to have had such a hardworking and vibrant student join them this summer. We're pleased that Johnathon has already expressed interest in coming back to China with INTO!"
Rob Munro, INTO China team

Tiny Nsubuga (Uganda)
International Foundation in Business and Humanities at INTO Manchester
"After overcoming the challenge of homesickness, Tiny became a true role model for our other students through her hard work and dedication. She inspired those around her and was a hug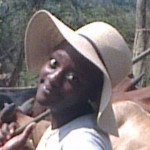 e support to others during exam time. She also taught us a lot about Uganda and made us laugh with her dry wit. She finished her International Foundation with a great group of friends from different countries, a newfound strength in her own abilities and a big smile on her face – plus four As in her exams! Her determination really impressed all of her teachers. Tiny is a bright star with the ability to achieve anything she sets her mind to. We wish her all the best at Manchester University and hope she'll come back to be a student ambassador for us!"
Naomi Burke and Sandy Salmon, INTO Manchester team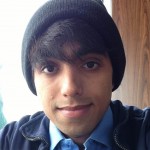 Jasir Mayat (Pakistan)
Undergraduate Pathway in Business at INTO Colorado State University
"Jasir was a great student who immediately became friends with both US and international students at Global Village. He became a part of the CSU Global Ambassadors Program and gave presentations about Pakistan to the Fort Collins Community, and is now President of that organization. He is also going to be a mentor for the Global Village Community this upcoming school year, so will remain closely connected with INTO CSU."
Tamara Burns, INTO CSU team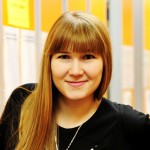 Lidia Shabaeva (Russia)
Graduate Diploma in Business and Humanities at INTO Newcastle University 
"Lidia was as active as a student could be. She worked hard on her course, represented her fellow classmates as a Student Representative, entered extracurricular Leadership workshops AND had a spot on the Newcastle University Volleyball Team! She also entered the Student Union's Go Global photography competition, where she was placed 2nd in one of the categories. She was enthusiastic, extremely friendly, helpful, and was a friend to both staff and students. She made the most of her experience at INTO Newcastle University and I'm sure she will continue to do so during her MA in Human Resource Management (if the work doesn't pile up on top of her!). One thing we'll always remember is when she was an hour late to her surprise birthday party – we all waited patiently for her though!"
Steven Lowrie, INTO Newcastle team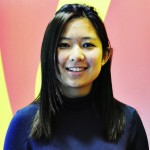 Regina Lim (Malaysia)
International Certificate of Higher Education in Computing, Engineering and Built Environment at INTO Glasgow Caledonian University
"One student who really stood out this year was Regina. She was always smiling and was very friendly to all of the staff and students at INTO Glasgow Caledonian University. She made lots of friends with students from different nationalities and she was always keen to attend INTO social trips. Regina was elected to be class representative and was always happy to speak to international guests about her experiences of INTO GCU. Regina immersed herself so much in Scottish culture that she even bought a tartan skirt! She also made an amazing video about her INTO GCU study experience."
Joanne Chrystal, INTO GCU team
Read about other INTO student successes who've progressed to careers in banking and entrepreneurship. Or find out more about studying at top universities in the UK, US and China with INTO.
Come and say hello to us on our INTO Higher Facebook.